The Maryland Higher Education Commission (MHEC) serves as the regulatory entity for all post-secondary institutions in the state of Maryland. Along with providing information on institutions within the state MHEC also provides scholarship and aid information and applications, institutional grants, legislative reports, and a variety of other educational related material.  Their website (https://mhec.state.md.us) is currently experiencing issues with findability, and usability among users. The website has become somewhat unorganized with information scattered throughout the site with no clear single vision on how information should be laid out. In August 2018 a fellow student and myself collaborated to help present MHEC with a clearer vision of their website's architecture  and interface with the goal of increasing visitors and usefulness of the site. 
Research was conducted to examine both how users were currently interacting with the site along with how they would prefer to interact with it. To start we began looking at exactly what content was being housed within the site, a content inventory was created that contained the hundreds of pages of information that existed throughout the site. Once the inventory was complete we began to conduct card-sorts using headers and sub-headers to identify how users expected the website to be laid out. To ensure we were soliciting feedback from a diverse group both an in-person, and online card sort occurred. Using the information collected from the card sort we began thinking about how a proper MHEC website should be laid out. Using personas we were better able to envision the route that a typical user might need and how we could engineer a path of least resistance for them.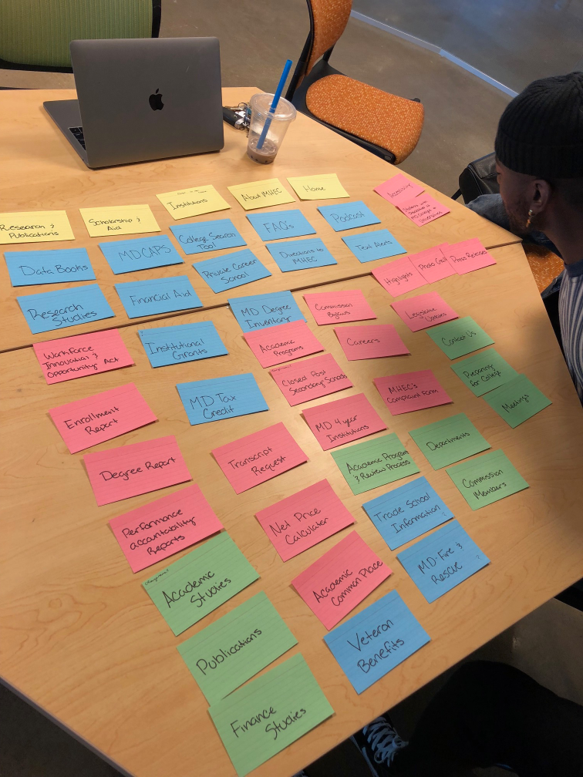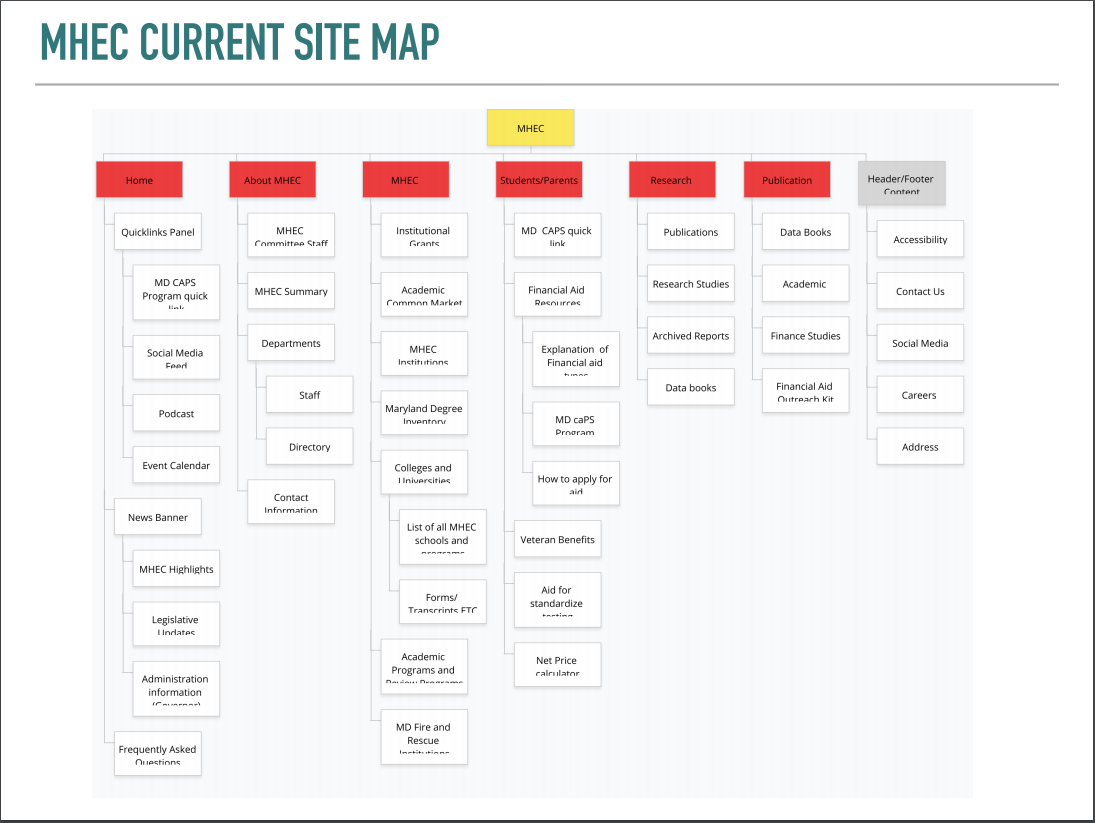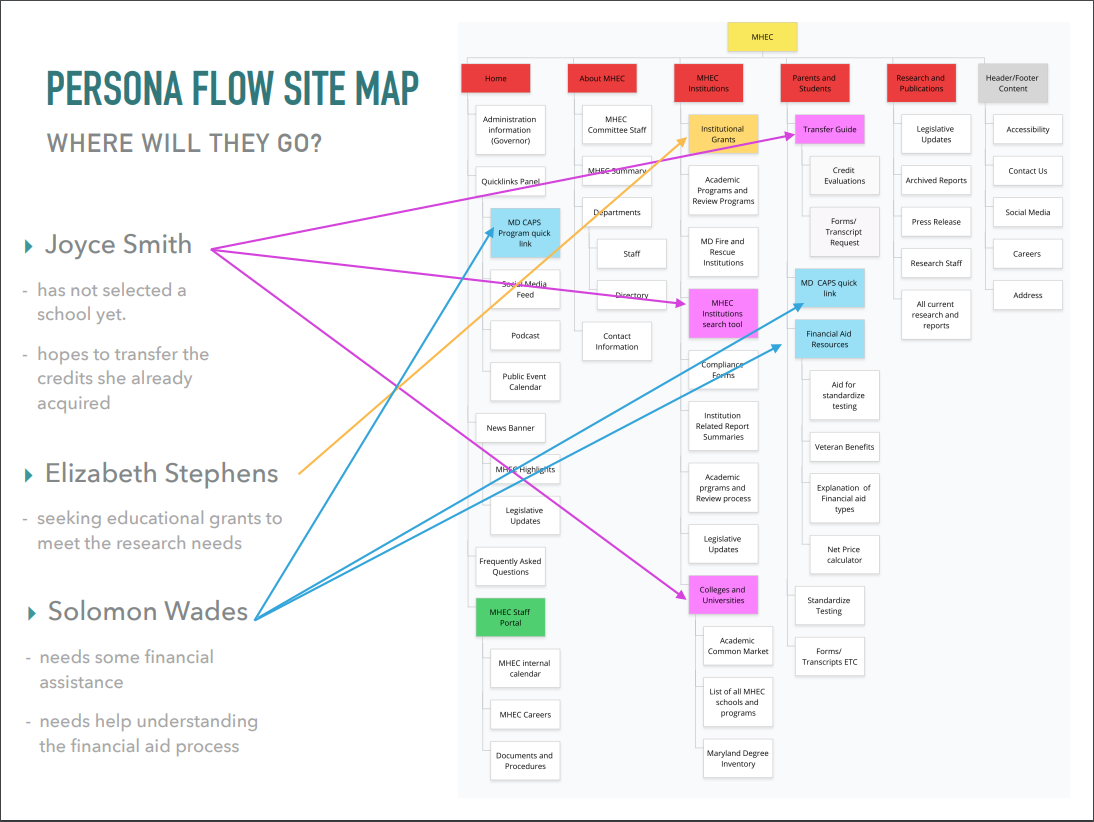 Simultaneously as the card sort was occurring we began to analyze the SEO of the website. We started off by just searching terms associated with the website and marking what its ranking was in search results. This initial exercise revealed that the website was scoring lower than expected on some key features of the website such as veteran benefits. We knew that MHEC goal was to be the go to for post-secondary information in the state and that the only way to do that was to be the first thing Marylander's saw when using search engines such as Google.  Our analysis found that the site was non-compliant with some WCAG accessibility guidelines something that would affect its SEO ranking. To help MHEC address this we created an accessibility guide outlining the areas of their website that needed improvement and how such improvements would improve access and SEO of the site.  The website also lacked a mobile-friendly option, creating a tough experience for most users who accessed the site. 
Using the information gathered we were able to present our vision of how a more clear and organized MHEC would look. We drew inspiration by analyzing successful Higher Education Commission's websites from other states including Minnesota, Virginia, and Arkansas. Some major changes in our final recommendations included the reduction of reliance on PDF's, implementation of recommended/ related links, creation of a staff portal, and combination of the research and publication pages. Our final products included a spreadsheet of accessibility recommendations, a site map, along with detailed wireframes. The information was presented to staff at the MHEC headquarters in Baltimore, Maryland in December of 2018.